Pay/Entry Systems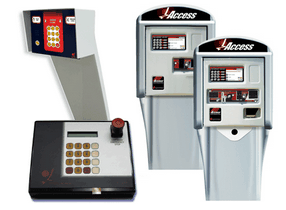 Pay Stations, or Auto Cashiers come in many different configurations. From simple to complex depending on your requirements. You can take coin and cash, or add Credit Card and fleet, even the new RFID.
Kesseltronics has developed a full line of integrated products to help you more effectively manage and potentially increase your wash business. Kesseltronics Access products offer you solutions to manage every aspect of your business, including customer management, wash management and loyalty programs.
---
Self Serve Car Wash
How do you attract new customers, have them spend more time and money each time they visit and have them leave satisfied? Put Credit Card acceptance in every bay. Kesseltronics and Exacta are the most durable reliable In-Bay Credit card equipment in the industry.
---
Bay Master Retro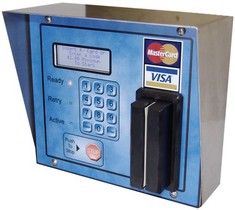 Increase your sales by putting a credit card / Fleet card reader directly into the bay. The count up feature of the BayMaster Retro credit card system allows customers to wash until their car is clean instead of watching the clock. The screen shows the customer how much time they have used as well as giving useful help information. The numeric keypad can be used to enter discount codes, fixed time codes, fleet codes and pay at the pump codes.
---
Receipt Printer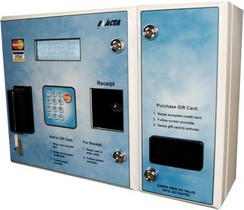 The Receipt Printer is designed for the self-serve car wash as a wall mounted Credit Card receipt printer. This unit can also be used to print the balance on Fleet cards and Gift cards as well as add money to Gift cards. An optional card dispenser can be added to the side to sell gift cards.
---
Series IX Server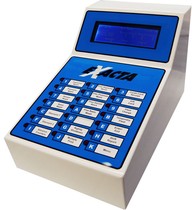 The Exacta Series IX Credit Card Fleet account server acts as the central storage point for all credit card and fleet account transactions. This computer will work with any
combination of Self Serve Bays, In Bay Automatics, Vacuums and Vendors. It acts as the central hub for all transactions, reporting and printing of invoices. It works with Exact
One's complete product line including BayMasters, PayMasters, Excels, Receipt Printers and Mini Bay Boxs.